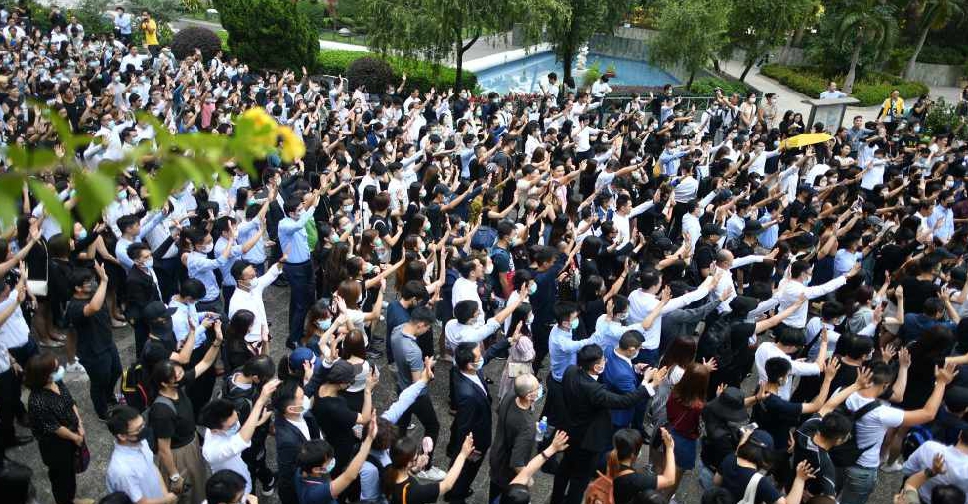 Mohd RASFAN / AFP
More than 180 people have been arrested in Hong Kong after violent clashes erupted between protesters and the police during the China National Day rally.
A teenage demonstrator was shot in the chest with a live bullet and more than 100 people wounded during Tuesday's turmoil.
Police reportedly fired six live rounds, apart from using the standard tear gas and water cannon, to disperse the crowd.
The protests held on the 70th anniversary of the founding of the People's Republic of China were aimed at propelling the fight for greater democracy.
Meanwhile, 96 people appeared in court on Tuesday, charged with rioting during Sunday's clashes.
More protests have been planned, including class boycotts at some secondary schools, on Wednesday in response to the shooting of the 18-year-old, who is now in a stable condition.