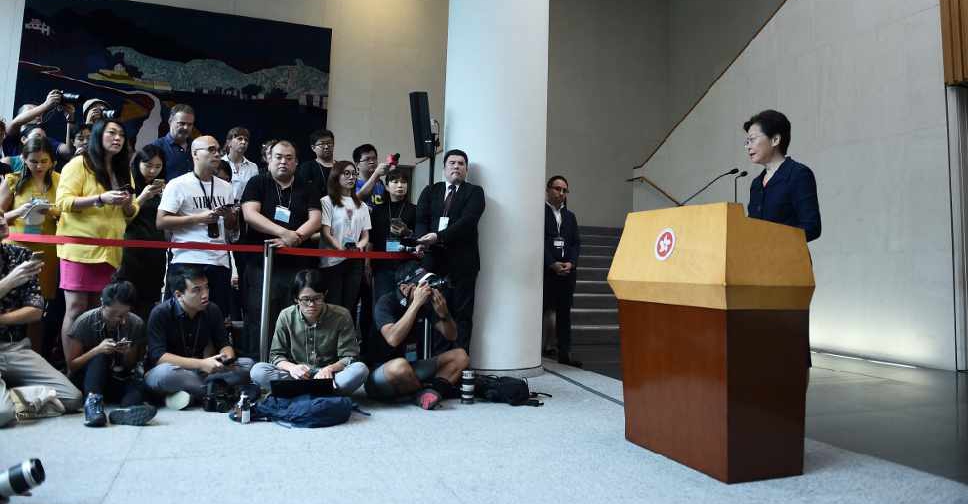 Lillian SUWANRUMPHA / AFP
Hong Kong leader Carrie Lam said talks with non-violent protesters would provide "a way out" for the Chinese-ruled city after weeks of unrest.
She hoped that last week's peaceful weekend protests were an indication of how the protesters were ready for dialogue.
"We will immediately start the work to establish a platform for dialogue. This dialogue, I hope, will be based on a mutual understanding and respect and find a way out for today's Hong Kong," Lam said on Tuesday.
Meanwhile, Twitter and Facebook said they had dismantled a social media campaign originating in mainland China that sought to undermine protests in Hong Kong.
Over the last 11 weeks, thousands have taken to the streets in Hong Kong to fight for their democratic rights.