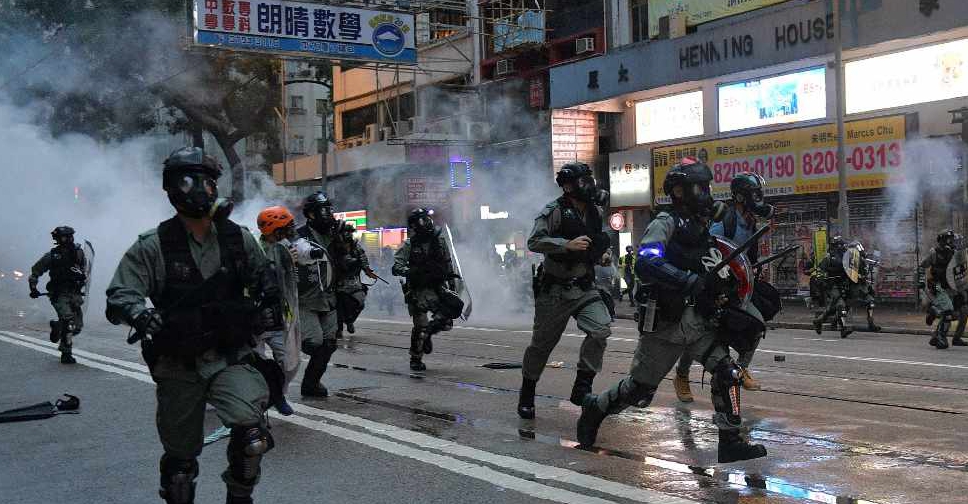 Nicolas ASFOURI / AFP
Schools and offices remained closed in Hong Kong on Monday as the city struggled to recover after scores of protesters were arrested overnight.
More protests are being planned on Monday evening as thousands gather to oppose the newly-imposed facemask ban.
In fact, two people have been charged for violating the rule - the first since the law was introduced on Friday.
The city's metro system was partially operational as many stations were torched during the demonstrations.
Meanwhile, China's Hong Kong military garrison warned protesters on Sunday they could be arrested for targeting its barracks with lasers.