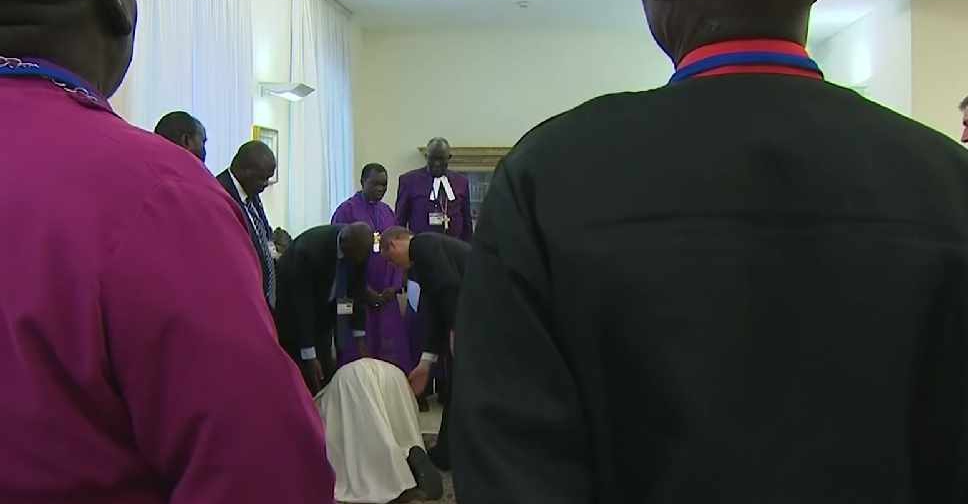 VATICAN
In a plea for peace, Pope Francis has kissed the shoes of Sudanese leaders.
The gesture came as the head of the Catholic Church pleaded with South Sudanese government officials and opposition leaders.
Pope Francis was meeting with President Salva Kiir and opposition leader Riek Machar at a spiritual retreat at the Vatican.
South Sudan gained independence from Sudan in 2011.
However a civil war broke out two years later, killing at least 400,000 and displacing millions.