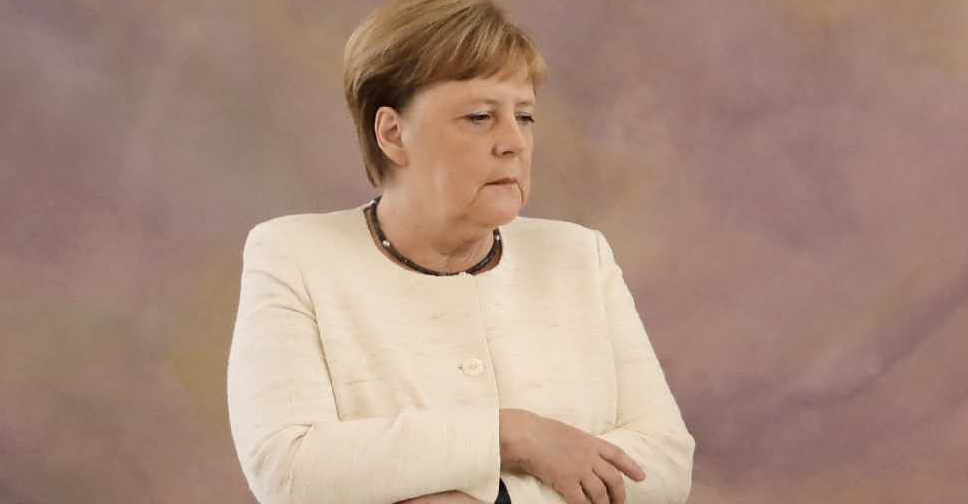 KAY NIETFELD / DPA / AFP
German Chancellor Angela Merkel has appeared unsteady and shaking for the second time in 10 days at a ceremony in Berlin.
She was seen trembling while standing next to President Frank-Walter Steinmeier during a farewell ceremony for Justice Minister Katarina Barley on Thursday.
Merkel reportedly refused a glass of water that was offered to her, but appeared fine when she arrived at the German parliament 30 minutes later.
Her spokesman told reporters that "the chancellor is fine" and will attend the G20 summit in Japan this weekend.
Merkel had raised concerns about her health last week as she was shaking while greeting Ukrainian President Volodymyr Zelenskiy in Berlin. She later clarified that she was fine after drinking three glasses of water.