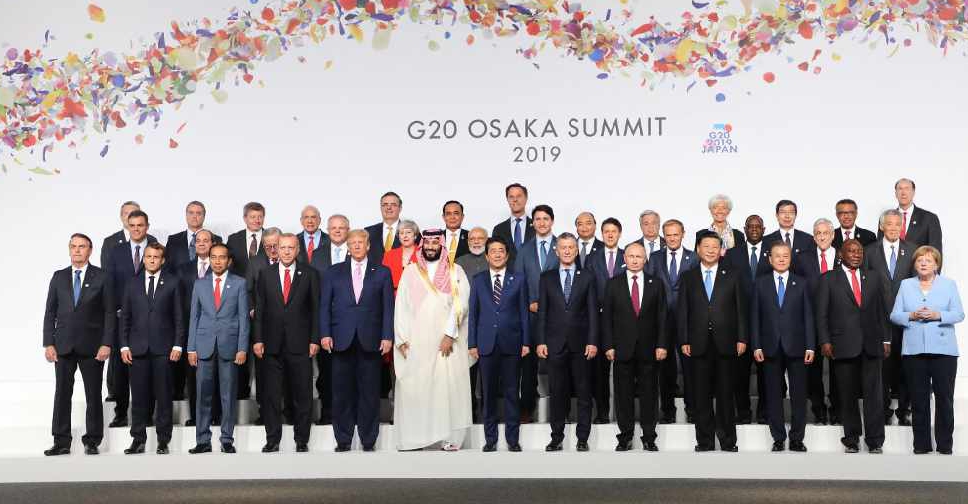 LUDOVIC MARIN / AFP
Leaders of the Group of 20 have opened a high-stakes summit in Japan's Osaka on Friday.
Opening the two-day event, Japanese Prime Minister Shinzo Abe on Friday urged world leaders to deliver a strong message to support "free, fair and indiscriminate" trade.
While some of the official agendas will include global economy, disparity and environmental degradation, the US-China summit over escalating trade tensions is drawing much attention.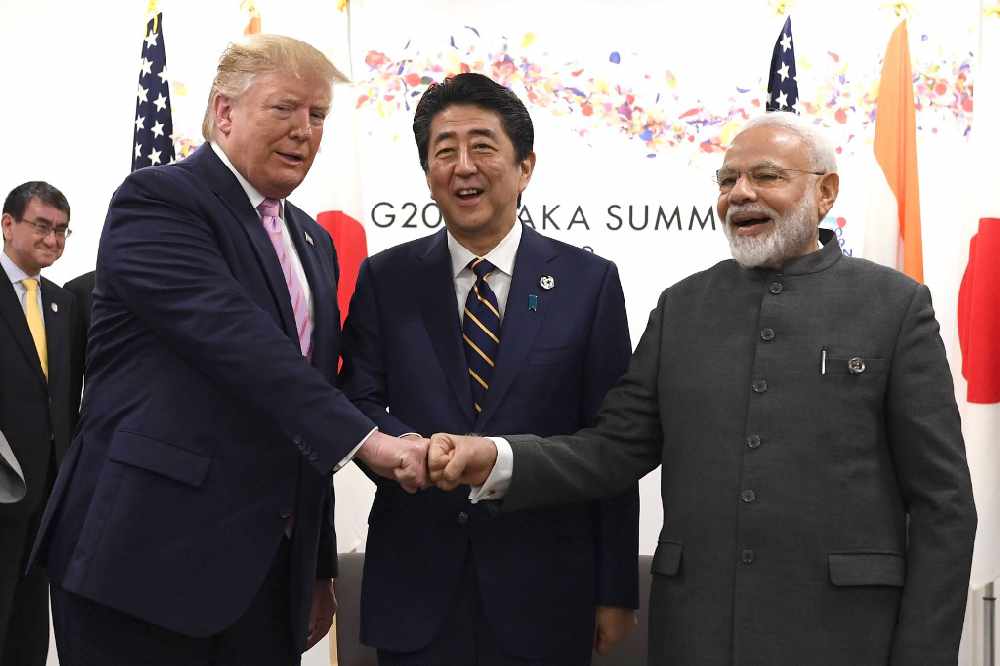 Earlier, US President Donald Trump and Indian Prime Minister Narendra Modi were photographed alongside Abe doing a group fist-bump.
After the trilateral meeting, Modi tweeted: "Today's meeting of the JAI (Japan, America, India) Trilateral was a productive one. We had extensive discussions on the Indo-Pacific region, improving connectivity and infrastructure development."