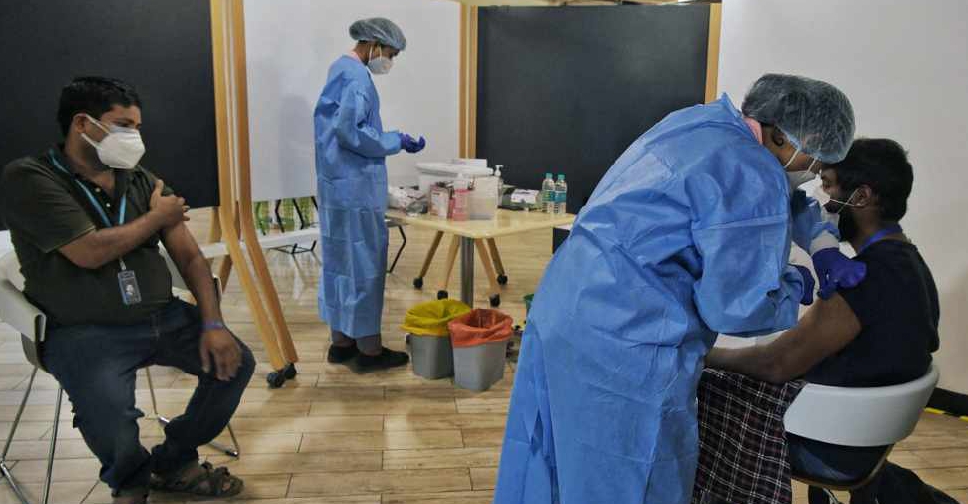 MANJUNATH KIRAN / AFP
India's Prime Minister Narendra Modi announced on Monday that the government would provide COVID-19 vaccines free of charge to all adults from later this month.
Modi said in a televised address that the federal government would take over the task of vaccination from state governments.
"It has been decided that from June 21, all adults over the age of 18 will be vaccinated free," he said.
Under the earlier policy, the federal government gave free vaccines to the elderly and frontline workers, and left state governments and private hospitals to administer doses for a fee to people in the 18-45 age group.
State governments were also competing against each other to procure vaccines from local manufacturers as well as foreign firms with little luck.
India has been inoculating its people with the AstraZeneca vaccine produced locally by the Serum Institute of India and Covaxin made by local firm Bharat Biotech.
It will commercially launch Russia's Sputnik V shots by mid-June.
Modi said the government would allow private hospitals to have 25 per cent of all vaccine supplies but they cannot charge more than 150 rupees (AED 7.5) over the cost of the dose.
#WATCH | Today, it has been decided that 25% of vaccination work being done by states will now be handled by Central govt. This system will be implemented in the next two weeks: PM Narendra Modi pic.twitter.com/StR2Bjm4X1

— ANI (@ANI) June 7, 2021