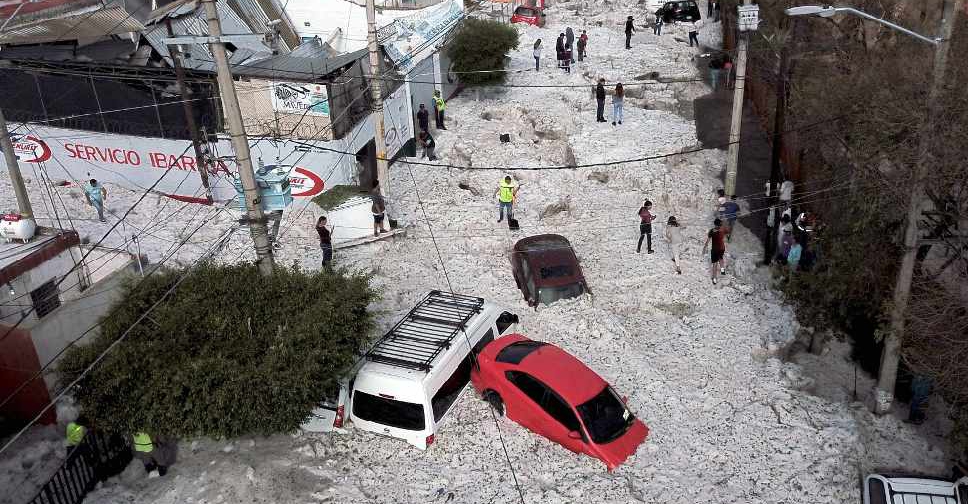 ULISES RUIZ / AFP
A freak hail storm has struck in one of Mexico's largest cities, burying vehicles under a thick layer of ice.
Local authorities in Guadalajara scrambled to clear roads, as the city with a population of around five million, experienced temperatures of around 31 degrees Centigrade in recent days.
Governor of Jalisco, Enrique Alfaro Ramirez, said he'd never witnessed scenes like those he saw Sunday morning.
"Hail more than a meter high, and then we wonder if climate change exists," he said on Twitter.