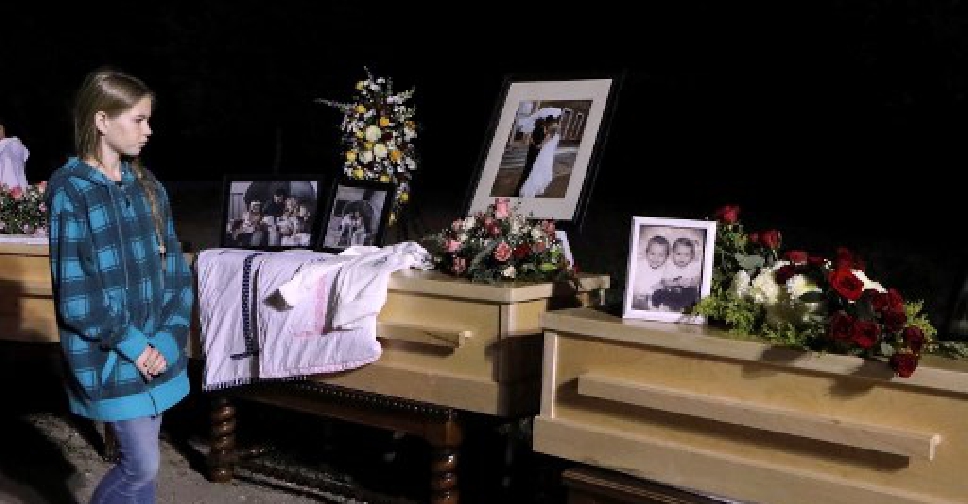 HERIKA MARTINEZ / AFP
The first victims of a Mormon community who were ambushed by a gunman earlier this week have been laid to rest in Mexico.
In total nine US citizens were killed in the attack, which happened in the Mexican border state of Sonora.
Hundreds attended the funeral of the first three victims.
The others are expected to be buried later.