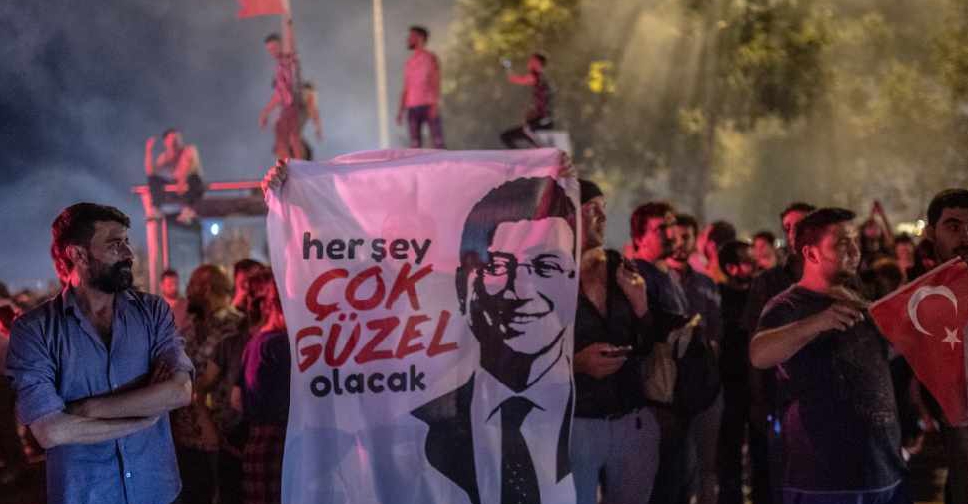 BULENT KILIC / AFP
Turkey's opposition has dealt President Tayyip Erdogan a stinging blow by winning the rerun of the Istanbul mayoral election.
Ekrem Imamoglu secured a stunning victory for the opposition, which had initially won the mayoral election in March before the vote was challenged by Erdogan's ruling AK party over election irregularities.
In a televised speech, Imamoglu, a former businessman and district mayor, thanked his supporters.
"You have protected the reputation of democracy in Turkey with the whole world watching."
His opponent, ex-PM Binali Yildirim, has conceded.
On Twitter, Erdogan wrote: "I congratulate Ekrem Imamoglu who has won the election based on preliminary results."