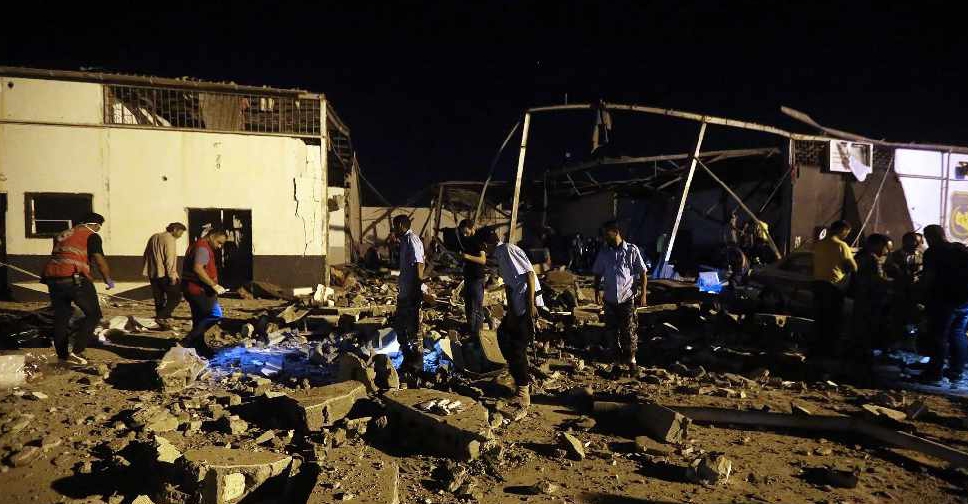 Mahmud TURKIA / AFP
At least 40 people have been killed and 80 others wounded by an air strike that hit a migrant detention centre in Libya.
Majority of those killed at the facility in an eastern suburb of the capital, Tripoli, are reported to be African migrants.
"This is a preliminary assessment and the toll could rise," an emergency service spokesman said.
The UN-backed Government of National Accord (GNA) has blamed the self-styled Libyan National Army (LNA) for Tuesday's strike.
Since 2011, Libya has been torn by violence after long-time ruler Muammar Gaddafi was deposed and killed. It's also become a key springboard for migrants seeking to enter Europe.