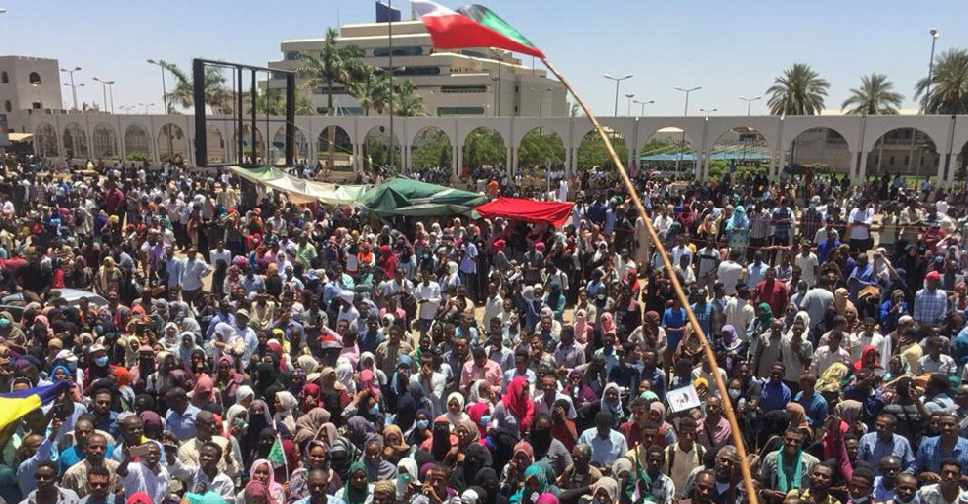 AFP
Sudanese security forces fired teargas at thousands of protesters who've been holding a sit-in outside the army headquarters in Khartoum on Tuesday.
According to some reports, gunshots were also heard at the military complex with several people running for cover.
Thousands have staged a demonstration, for the third day in a row, to demand the resignation of President Omar al-Bashir.