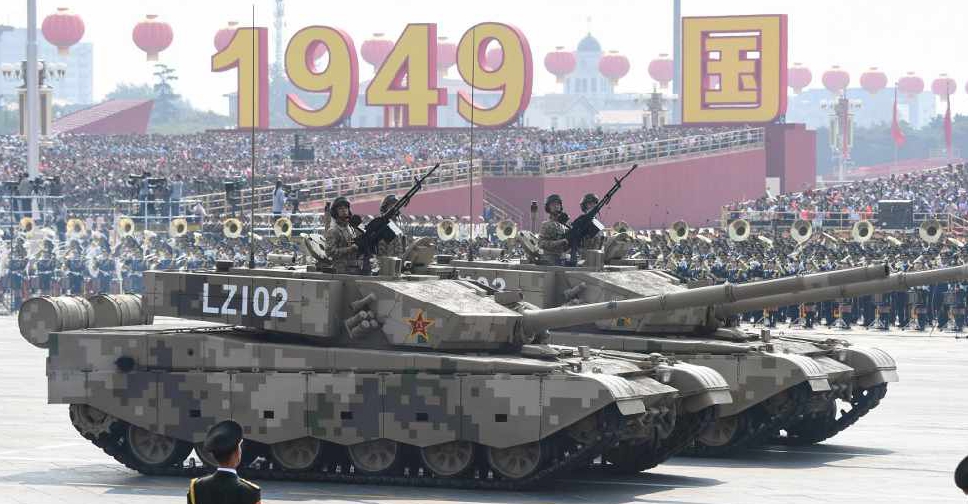 GREG BAKER / AFP
China marked its 70th year of Communist rule with a massive display of military prowess in Beijing on Tuesday.
Chinese President Xi Jinping, dressed in a slate grey "Mao" suit, said: "No force can ever shake the status of China, or stop the Chinese people and nation from marching forward."
He was accompanied by his predecessors Hu Jintao and Jiang Zemin.
Xi said the country's military should resolutely safeguard China's sovereignty, security, and development interests, and firmly uphold world peace.
The Chinese leader then descended inspected row upon row of military hardware and immaculately presented troops.