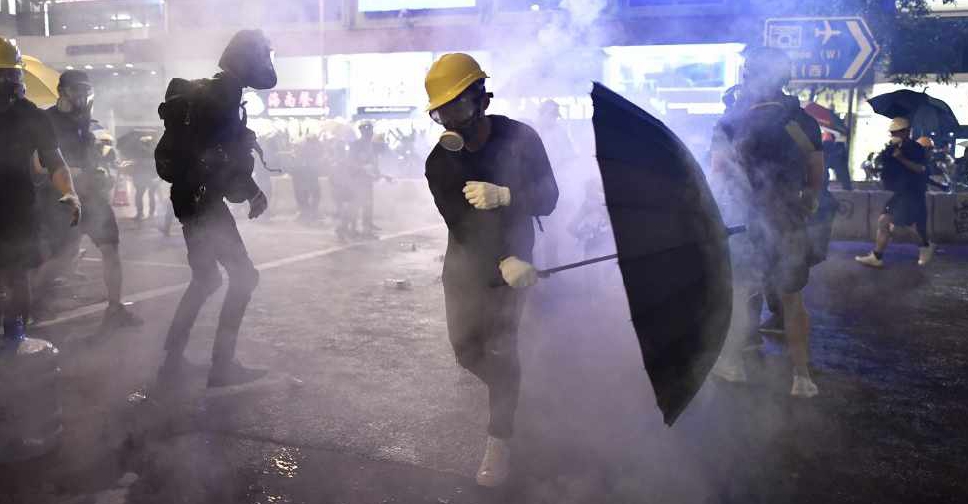 ANTHONY WALLACE / AFP
China's central government is urging people in Hong Kong to oppose violence following another day of clashes between pro-democracy campaigners and police.
The territory has been rocked by protests over the past two months against a proposed bill that would allow extraditions to mainland China.
The controversial legislation was suspended recently but the demonstrations have now evolved into a call for wider democratic reforms.
Officials in Beijing have reiterated support for Hong Kong leader Carrie Lam and the city's police force, who are accused of using excessive force on protestors.
In a rare statement, the Hong Kong and Macao Affairs Office of China's State Council blamed the violence on a "few radicals".
It also said that Hong Kong's government and society needed to come up with more effective ways to address concerns over housing, employment and other issues.