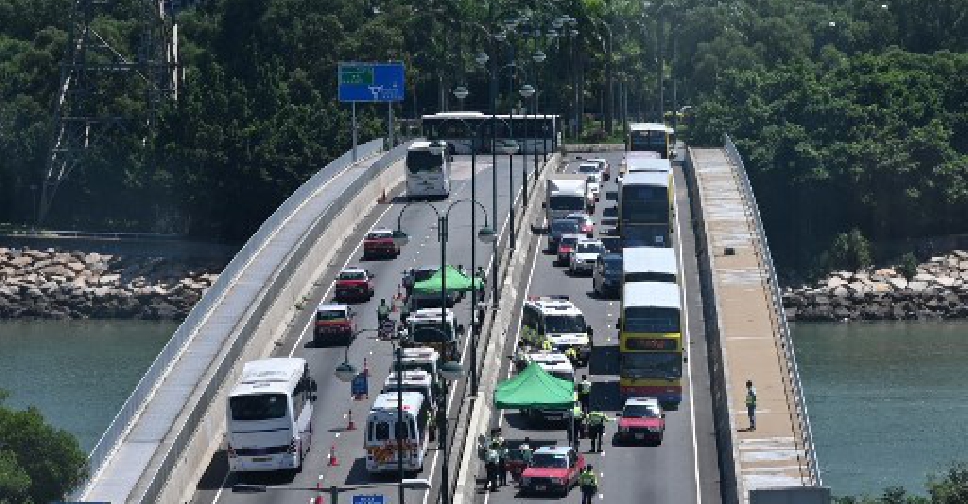 ANTHONY WALLACE / AFP
Three people have died after a highway bridge collapsed on in China's eastern province of Jiangsu.
According to local media, two others have also been injured in the incident.
The bridge fell on three cars below while five vehicles fell from the bridge as it gave way.
An investigation has been launched to determine the cause of the incident.