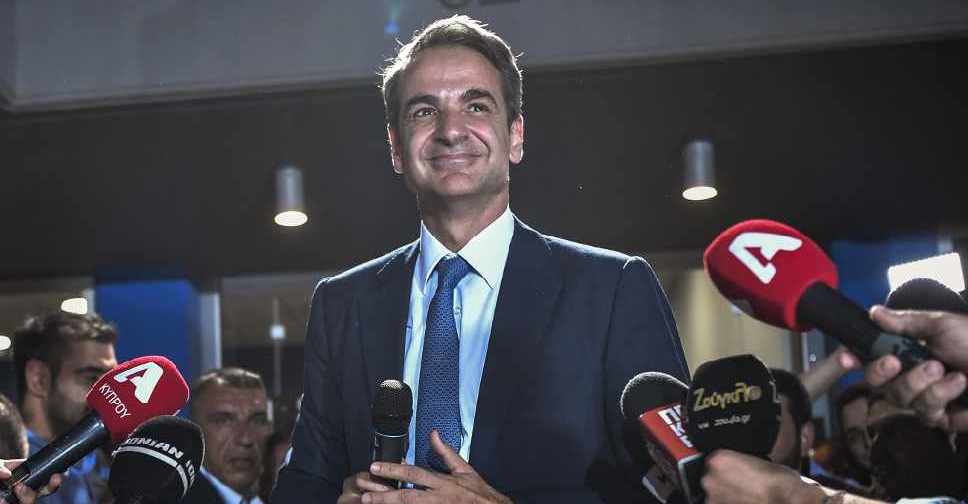 LOUISA GOULIAMAKI / AFP
Greece's snap general election has been won by the centre-right New Democracy party.
The country's incumbent Prime Minister Alexis Tsipras admitted defeat to his rival, Kyriakos Mitsotakis, after nearly 90 per cent of the results came in.
New Democracy has nearly 40 per cent of the vote so far and is projected to claim an outright majority, with the ruling left-wing Syriza party on 32 per cent.
The turnout at the polls was at the lowest level in decades at just 57 per cent.