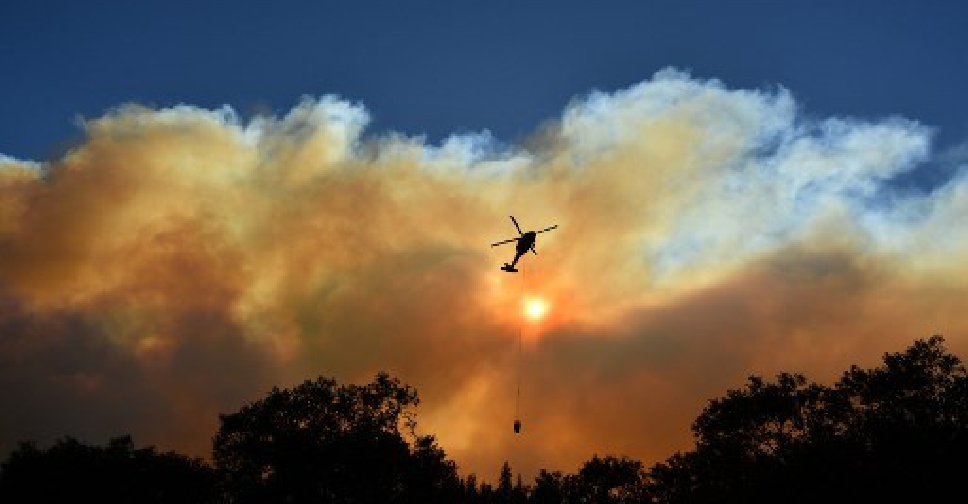 Josh Edelson / AFP
A fire that destroyed dozens of homes in California was caused by burning trash dumped by a garbage truck.
That's according to officials, who have ordered residents in the area to evacuate their homes and seek shelter.
Wildfires across the state have led to power cuts for hundreds of thousands of people.
The issue has been made worst by hot and strong winds which have swept through the state.