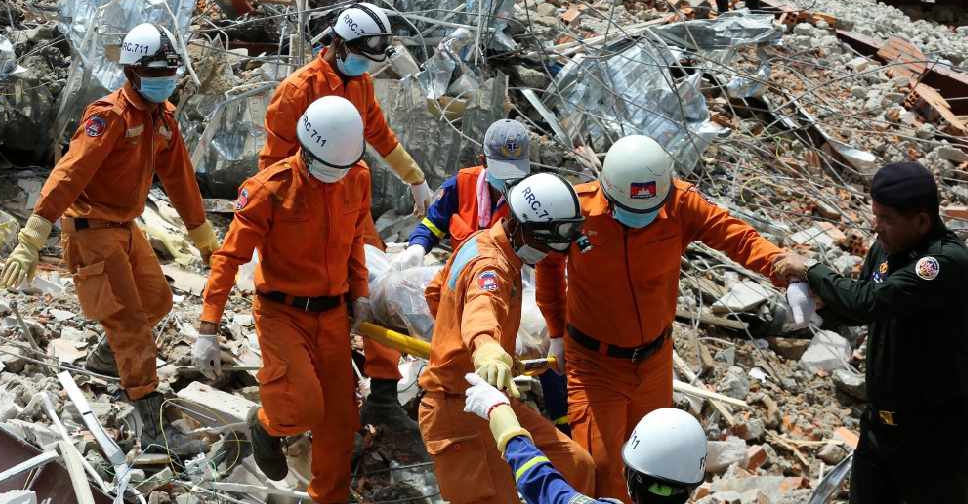 SUN RETHY KUN / AFP
Five Chinese nationals have been charged with involuntary manslaughter and conspiracy after a building collapsed in Cambodia and killed 28 people.
The court in Cambodia also charged a Vietnamese and a Cambodian with conspiracy related to the charges.
Some 26 people were injured when the seven-storey building in the coastal town of Sihanoukville came crashing down, trapping construction workers who were sleeping on the site.
Prime Minister Hun Sen fired a top disaster management official on Monday for failing to take responsibility for the disaster and raised questions about construction standards.
An investigation is currently underway into the incident.