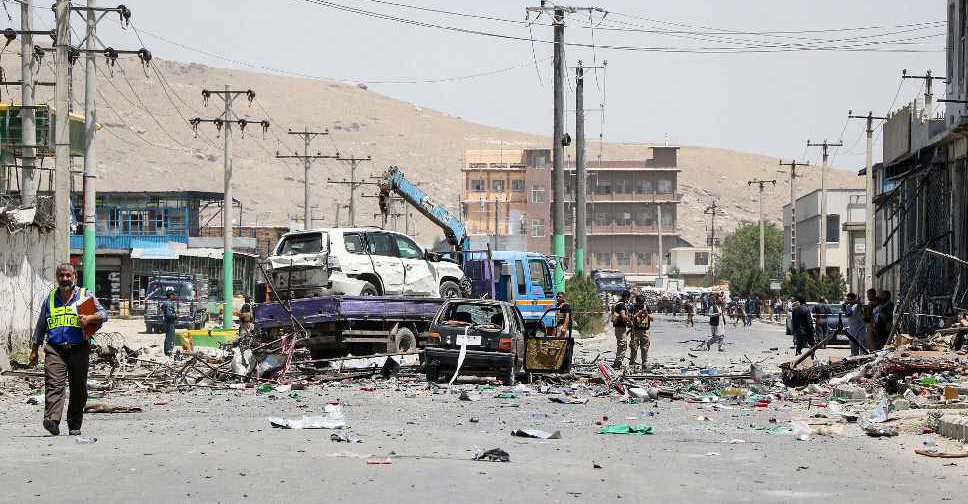 STR / AFP
At least 15 people have been killed in a series of blasts that rocked the Afghan capital Kabul on Thursday.
Three bombs went off on a day when the chairman of the U.S. Joint Chiefs of Staff was meeting top American and NATO officials in the city.
A bus belonging to the ministry of mines and petroleum was targeted in the first explosion in eastern Kabul and soon after that, a second bomb went off nearby.
The third blast took place when a car was blown up in a separate district in the city.
The attacks came just three days before the official campaign season for the September 28 presidential election gets underway.