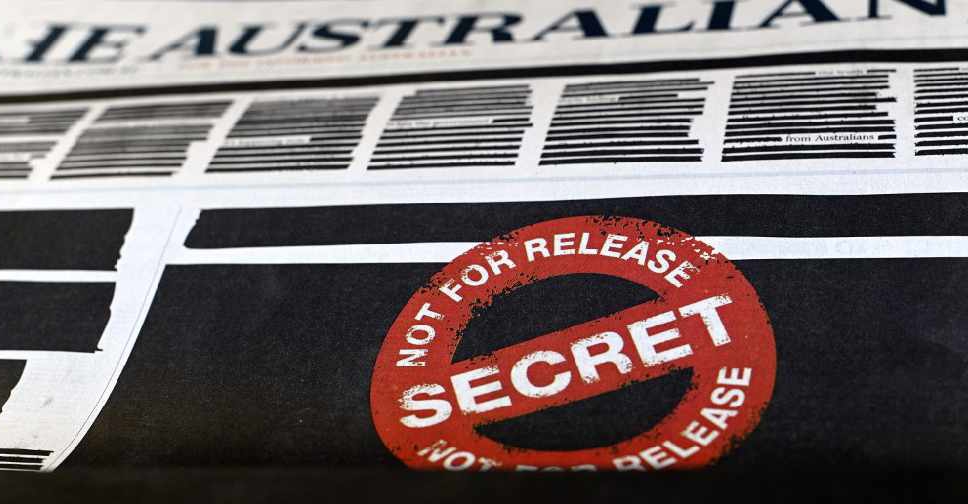 Saeed KHAN / AFP
The front page of every newspaper in Australia was blacked out on Monday in a coordinated move to support press freedom.
The campaign, by Australia's Right to Know Coalition, is trying to "to highlight the constraints on media organisations under strict national security legislation".
Advertisements have also been rolled out across the country's television networks urged the public to ask of the government: "What are they covering up?"
Raids on the Australian Broadcasting Corporation (ABC) and the home of a News Corp Australia journalist had sparked a huge public outrage.