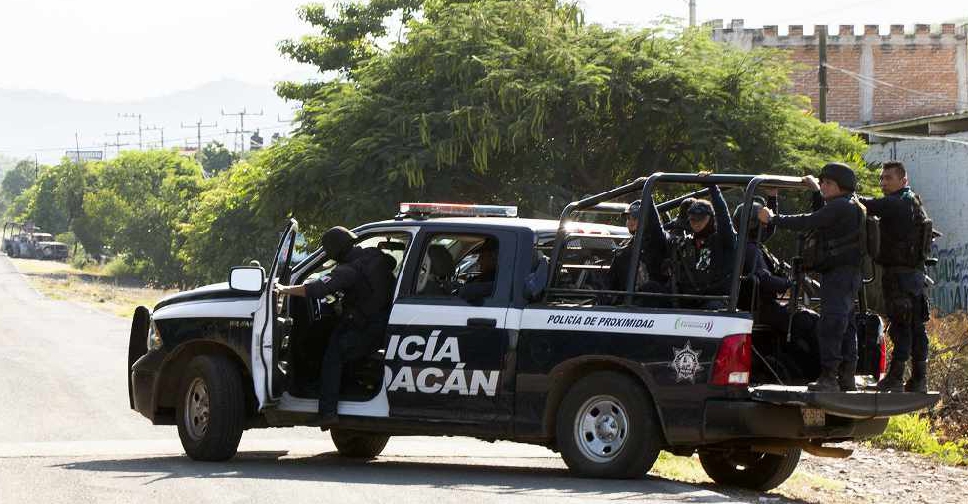 Enrique CASTRO / AFP
Fourteen police officers have been killed and three more wounded in an ambush in the western Mexican state of Michoacan.
Michoacan's state security department said officers had gone to a home in the town of El Aguaje to carry out a judicial order when "several armed civilians fired on them".
In a matter of minutes, heavily armed men in a number of pick-up trucks began shooting and setting the police vans on fire.
The Jalisco New Generation drug cartel is suspected of being behind the attack.
Large placards reading "CJNG" - the acronym belonging to the Jalisco New Generation cartel - were left on police vehicles.