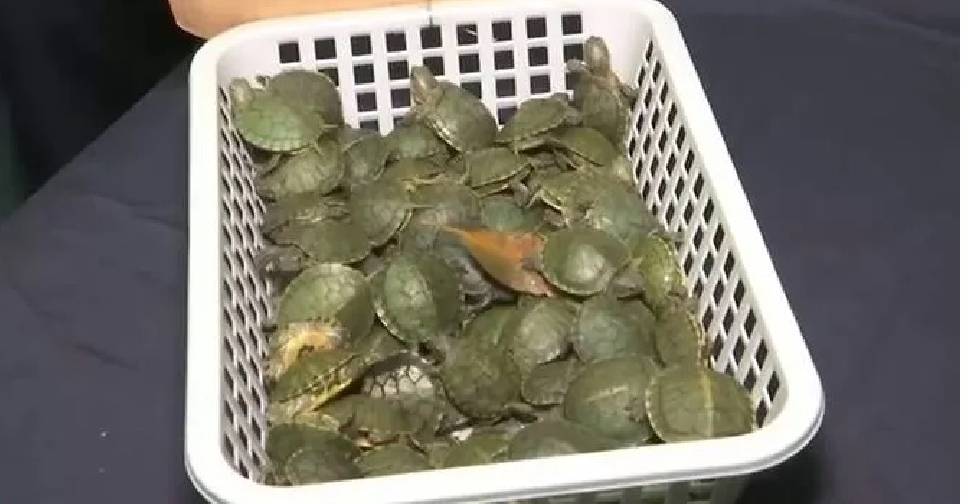 Twitter
Authorities in Malaysia have arrested four Indians and seized more than 14kg of drugs and over 5,000 turtles at the Kuala Lumpur airport.
Officials said they found 5,255 red-eared sliders in baskets in the luggage of two Indian nationals, who flew in from Guangzhou.
The men reportedly told investigators that the turtles, estimated to be worth thousands of dollars, were meant to be sold as pets in India.
The men, who didn't have permits for the turtles, could now face up to five years in prison and a fine.
Separately, officials also found a total of 14.34 kg of methamphetamine hidden in the hand luggage of two Indian travellers, who flew in from Hyderabad and Bengaluru.