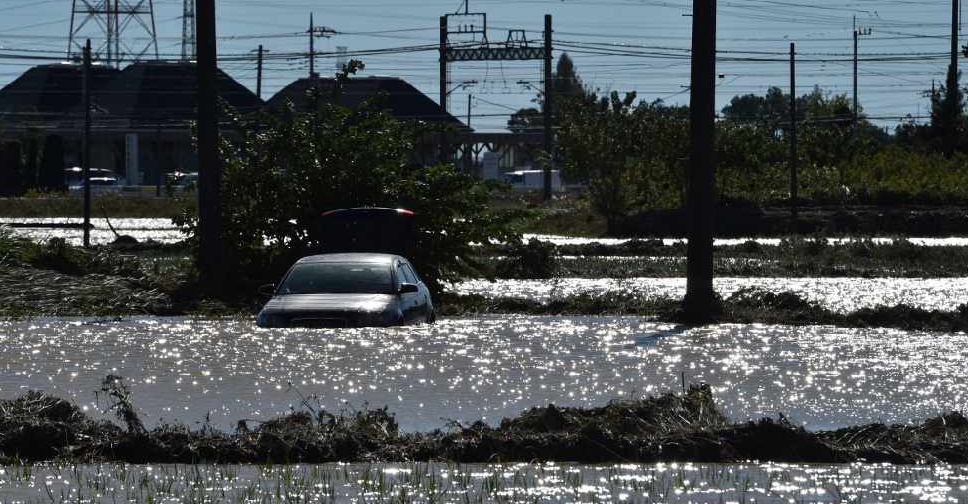 Kazuhiro NOGI / AFP
At least 23 people have been killed and 16 more reported missing after a powerful typhoon struck Japan.
Officials said the full extent of the damage was only beginning to emerge because many areas were still underwater.
Typhoon Hagibis, which has been forecast to head out to sea on Sunday evening, has left nearly 425,000 homes without power and swaths of low-lying residential areas inundated by overflowing rivers.
Authorities have lifted rain and flood warnings across Tokyo with stores reopening and trains resuming operations. However, the capital's main airports, Haneda and Narita, have been closed, leaving more than a thousand flights impacted.
Prime Minister Shinzo Abe said the government was doing everything to save people's lives and property, with military helicopters pressed into action to airlift stranded residents from homes near the river.
Hagibis, which made landfall on Japan's main island of Honshu on Saturday evening, was followed by 5.7-magnitude earthquake.