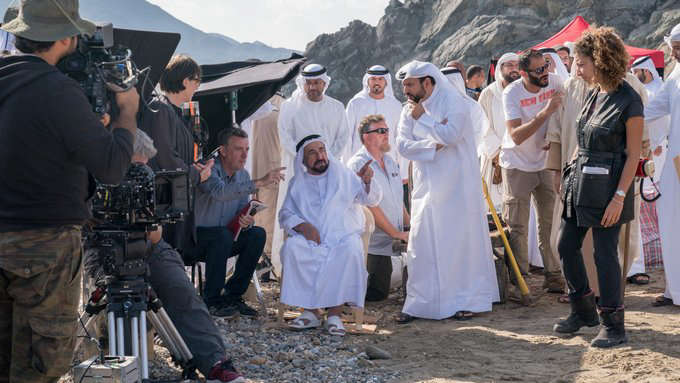 via Twitter
Continuing its saga of success at international film festivals, Khorfakkan, the debut film production by Sharjah Broadcasting Authority (SBA) and based on a book by H.H. Dr. Sheikh Sultan bin Muhammad Al Qasimi, Supreme Council Member and Ruler of Sharjah, has scooped two awards at two prominent film festivals in Türkiye and Belgium.
The epic film won the Golden Award for Best Feature Drama Film in the July edition of the Best Istanbul Film and Art Festival, a premier film fest in Istanbul which is recognised by IMDB, the online movie portal and database.
SBA's debut production also scooped the Gold Award for the Best Historical Film category at the Brussels Capital Film Festival, which awards films in more than 35 categories. The festival is recognised by IMDB and FilmFreeway.
Previously, in June 2022, Khorfakkan, had scooped three awards, winning the Best Asian Feature Film, Best Cinematography/Feature Film, and Best Director/Asian Feature Film at the Athvikvaruni International Film Festival in India.
Directed by Irish Maurice Sweeney and British Ben Mole, SBA's debut film production came to life in partnership with Get Go Films Limited. A team of more than 300 people, including Arab and Emirati artists and producers, worked on the film that was shot on the shores, farms, and mountains within the ancient city of Khorfakkan by Irish director of photography, Richard Kendrick. The venues were carefully selected to be as close to the actual sites of the 1507 events as possible.
The film was screened in cinemas across the UAE and on online platforms, in addition to being aired on flight entertainment channels on national and GCC carriers.