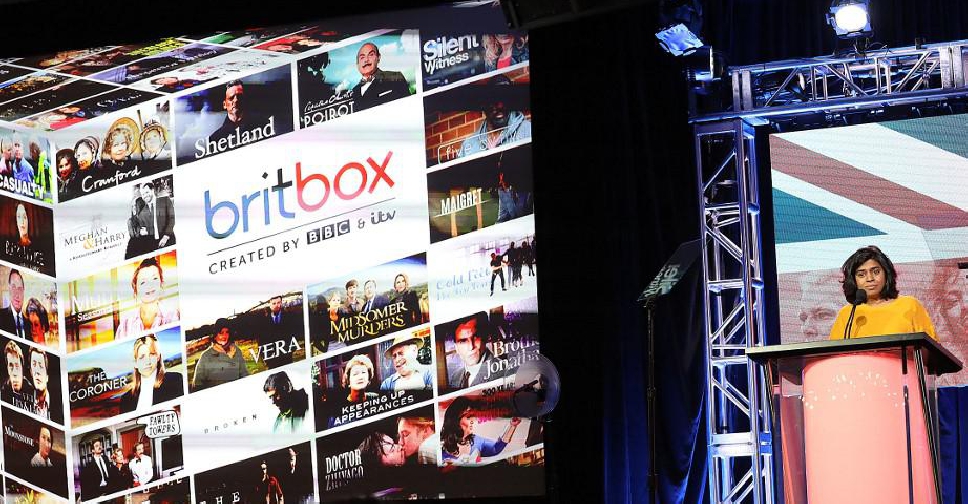 Soumya Sriraman, President of Britbox United States and Canada speaks in Pasadena / Frederick M. Brown/Getty Images/AFP 
BritBox is set to launch at the end of the year and will cost just £5.99 (AED 27.50) per month.
The partnership between Britain's two largest broadcasters ITV and BBC will see them take on streaming sites like Netflix.
The platform will let users watch a range of shows including ITV's Love Island and BBC's The Office, along with a range of original series made especially for BritBox.
ITV will own 90% of the venture while the BBC will have the option to increase its holdings to 25%.
This comes as media networks in the US like Disney and NBC are preparing to launch their own streaming platforms.