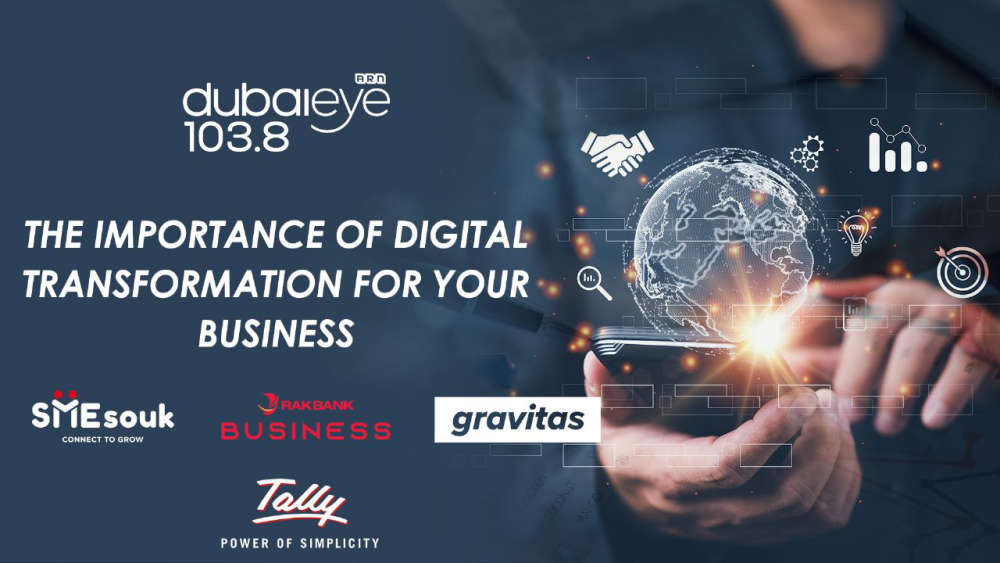 Over the past few years Dubai Eye 103.8 has been supporting small business owners with the tools they need to scale up through a series of webinars hosted with RAKBANK's SMEsouk initiative.
We are teaming up once again for a new webinar focussing on digital transformation showing how businesses can grow by creating innovative technological experiences.
Join us on March 16th from 3 PM to 4 PM for an exclusive, invitation-only webinar which aims to help business owners identify the tech they need to keep up with the times.
Richard Dean will be speaking to experts from RAKBANK, Gravitas and MENA Tally Solutions.

All you have to do is sign up below!
The webinar will feature:
SPEAKERS
KEY NOTE SPEAKER: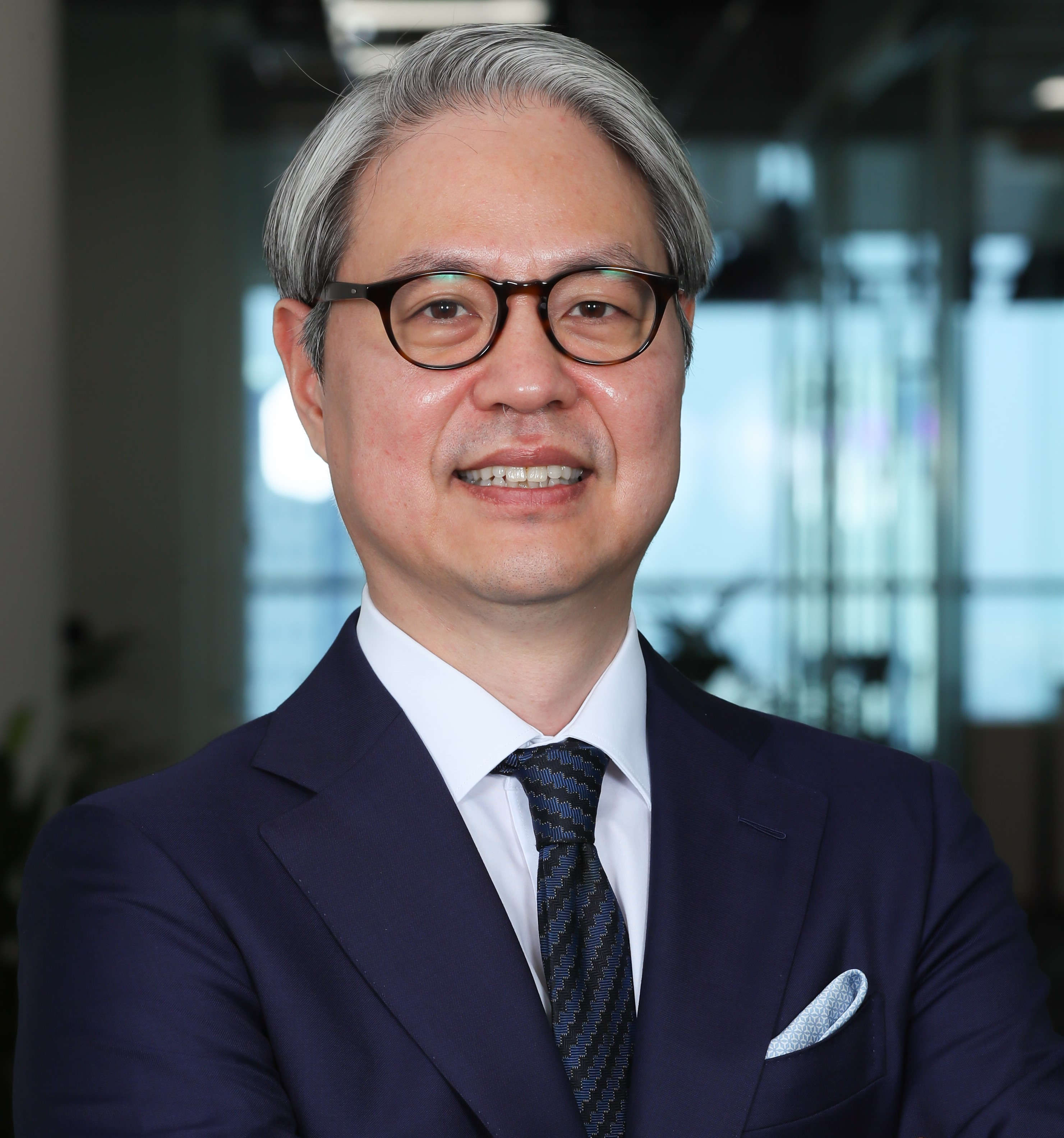 DongJun (DJ) Choi
Chief Customer Officer, RAKBANK
DongJun (DJ) Choi joined RAKBANK in March of 2022 as Chief Customer Officer and is leading the Customer & Strategic Analytics function, which includes Group Strategy, Brand & Marketing, Center of Excellence (CoE) for Advanced Analytics, and Service Excellence (including customer complaints) Units. DJ has a diverse portfolio of experiences across financial services, digital transformation, advanced analytics, marketing, and strategy. In his 25+ years of international experience, DJ has managed teams in Asia-Pacific, Greater China, UK, Middle East and Africa, and the US. He joins us from AXA Asia where he was the Chief Strategy and Customer Officer and was instrumental in driving strategy, industry-first products portfolio, and digital & data transformation. In his previous roles, DJ has held executive positions of MD Strategic Analytics CoE at Barclays UK, Chief Marketing Officer for International Markets at Cigna Corporation, and senior executive positions at Standard Chartered Bank in Dubai, Hong Kong, and Singapore.
SPEAKERS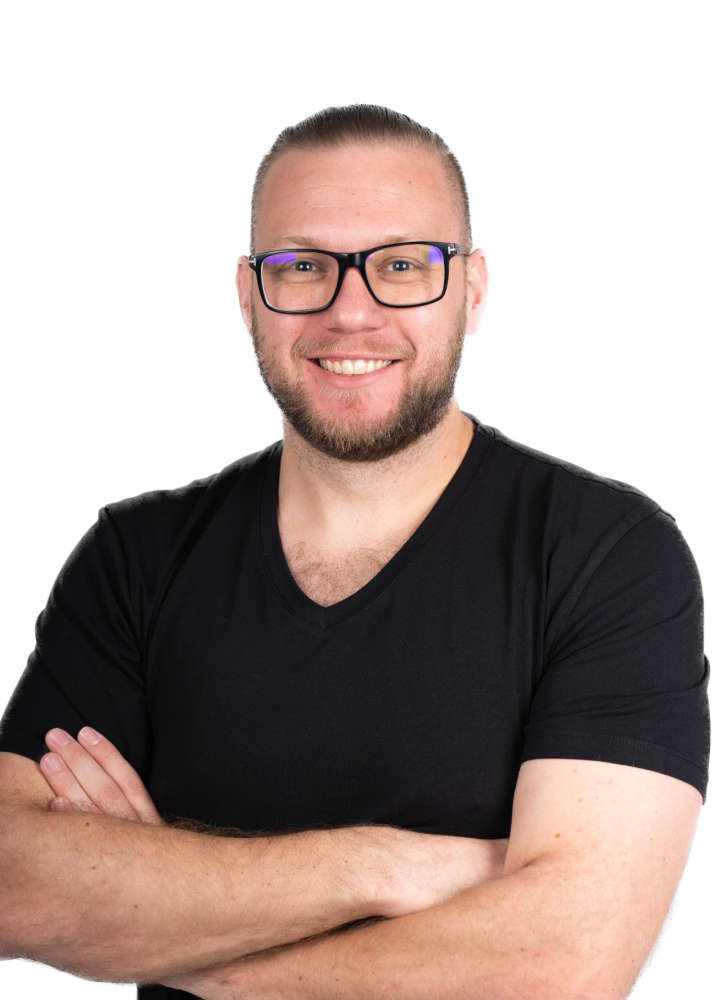 Miro Mitov
Partner & Director of Experience Design at Gravitas, UAE
With 12+ years' experience Miro has been helping businesses from start-ups, corporates and government identify and implement new digital transformation opportunities that deliver exceptional multi-channel customer experiences and successful commercial outcomes.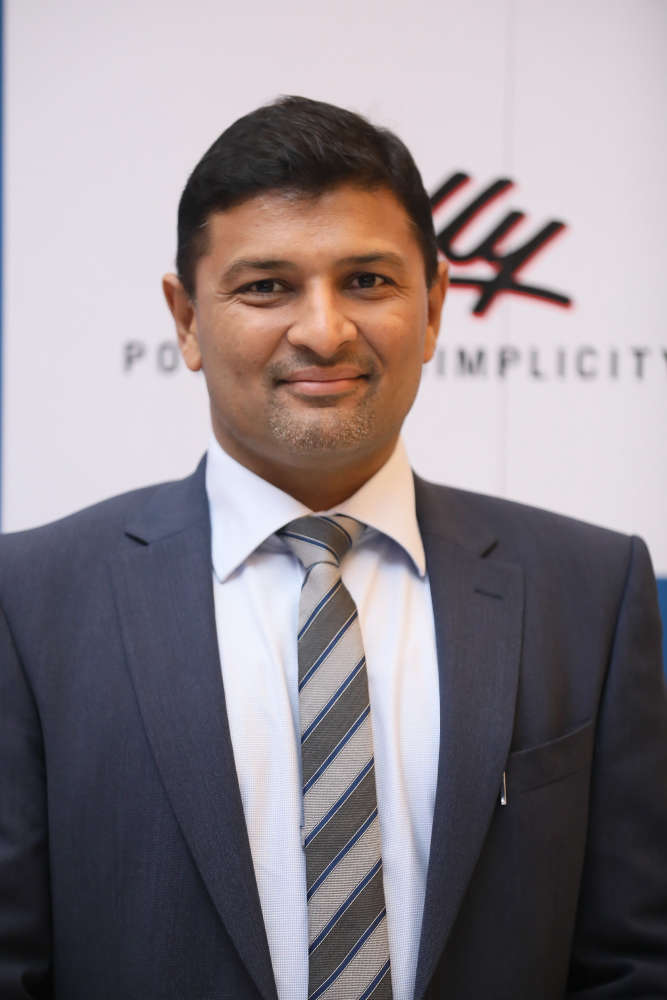 Vikas R Panchal
General Manager – MENA Tally Solutions
Vikas is the General Manager - Middle East region for Tally Solutions Pvt. Ltd. He completed his MBA and did a Management Program from Indian Institute of Management Ahmedabad. He holds 20+ years of comprehensive experience in channel development and direct sales in IT Industry.
Prior to working with Tally Solutions, Vikas held key positions at Sify Limited (Leading Broadband Company) and SSI Limited. His experience and various levels of responsibilities hold testimony to his versatile personality. Vikas has been associated with Tally for almost 10 years and deeply understands the company's vision and goals.
Currently as the Business Head for Middle East, he is largely responsible for building and leading MENA Strategy to achieve Tally's dominance in the region. He prepares the company's annual strategy and ensures its effective execution. Building a stronger distribution network, working in sync with the country leads to achieve a wider dominance in countries of operations through channel expansion and development, are some of the core areas he oversees. He is closely working with influencers (CA's and CPA's) to monitor industry developments and influence those developments to support overall goals for all.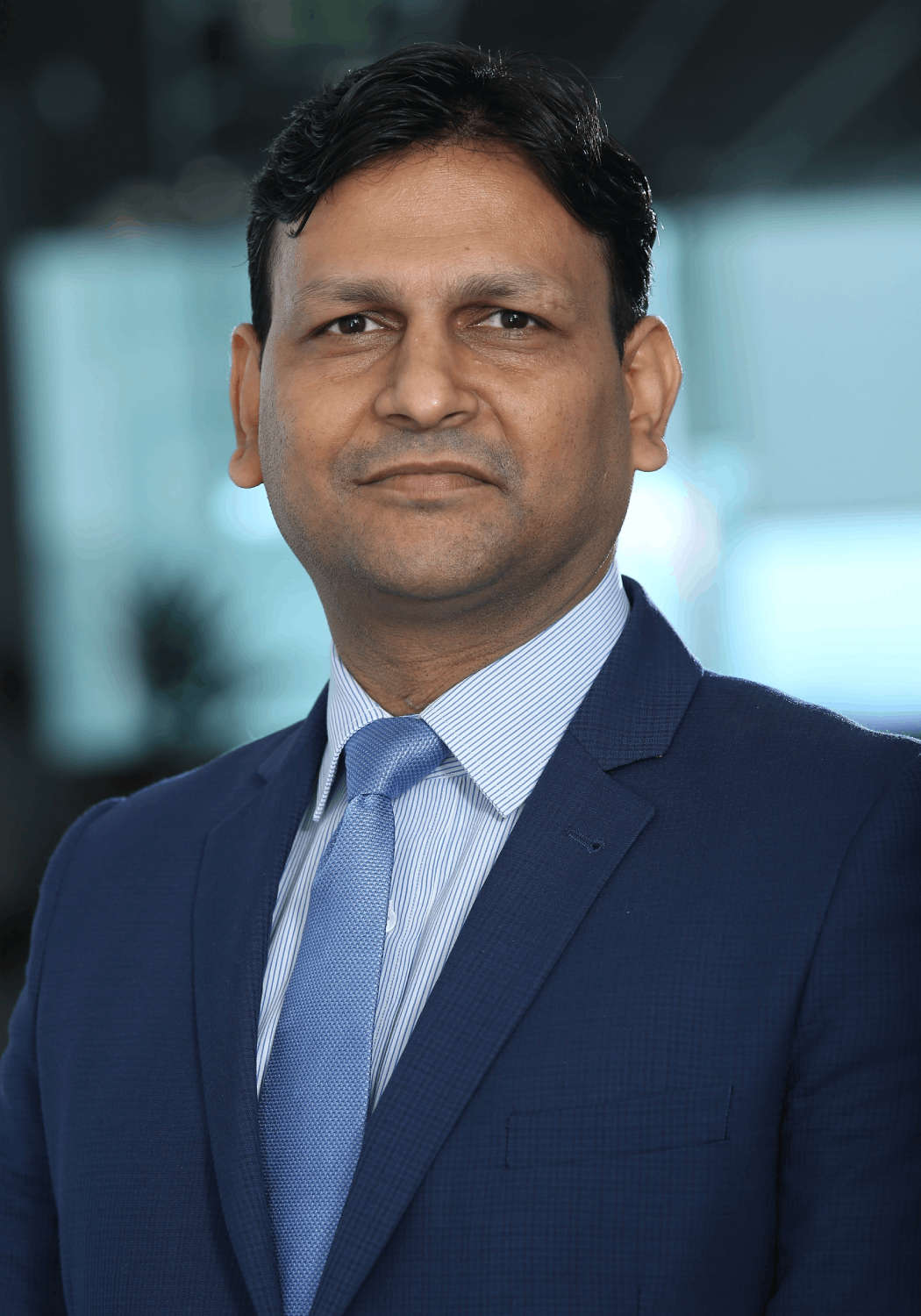 Dhiraj Kunwar
Managing Director, Business Banking RAKBANK
Dhiraj Kunwar joined RAKBANK in March 2016 and was appointed as Managing Director of Business Banking in January 2017. Dhiraj leads the Business Banking division's commercial strategy, business development and tactical planning. Prior to joining the Bank, Dhiraj spent 5 years at ADCB where he was responsible for sales and coverage of SME business as senior vice president. Dhiraj has over 19 years of banking experience in a wide range of roles across India and the UAE with organizations like Mashreq, HSBC and ICICI Bank. Dhiraj has completed the EPGM from MIT Sloan School of management Boston USA. He is a certified associate from the Indian Institute of Banking & Finance and also holds a Master's degree in Business from The Institute of Chartered Financial Analysts of India . Dhiraj currently chairs the UAE Banks federation' s SME Committee, which advises government entities and the Central Bank of the UAE on matters related to Banking.
REGISTER HERE