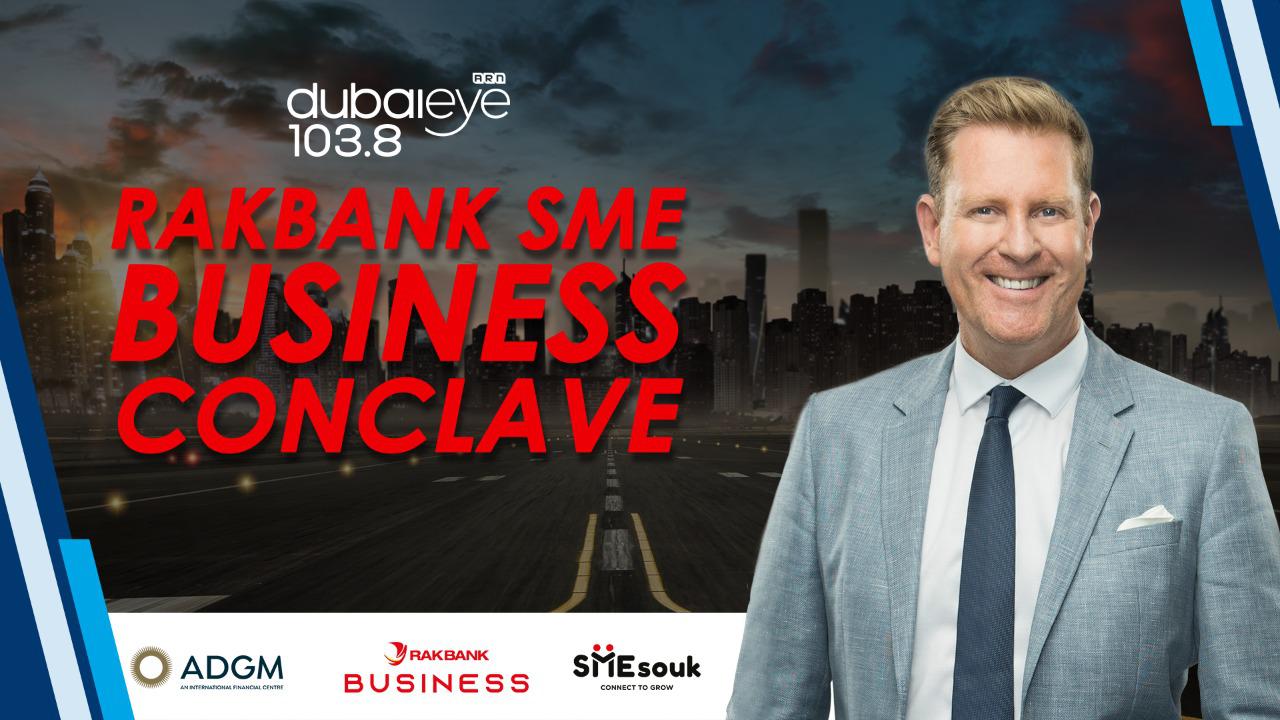 The COVID-19 crisis has been one of the biggest learning curves for the UAE's business owners, especially those that run small and medium enterprises The Business Breakfast team have spoken to many who have pivoted & turned a new leaf and others who have unfortunately had to close shop.
As part of RAKBANK's SMEsouk initiative, it is their constant endeavor to bring connections, preferential advantages and knowledge sharing to SMEs to make their business easier and more convenient.
On Monday, the 28th September Richard Dean, of Business Breakfast, will be speaking to a host of entrepreneurs who have found opportunities amidst the crisis and turned their businesses around in no time!

Tune in for the RAKBANK SME business conclave hosted on Zoom in collaboration with Abu Dhabi Global Market from 3pm to 4pm on 28th September.
The webinar will feature RAKBANK's CEO – Mr. Peter England who will share his insights on the Current general economy, Impact of Covid-19 on SME's and Banks, Relief Measures that Banks have taken during COVID-19 and what SMEs can expect from RAKBANK post Covid-19.
This will be followed by a key note speech and a Panel Discussion that will be moderated by Richard Dean that will focus on:
· How life and business operating modal has changed during pandemic?
· Changing landscape of SME Business
· How to leverage on technology post Covid-19?
· Ongoing challenges faced by SMEs?
· What's next for SMEs (SME 2.0)
· Rebooting business post Covid-19
If YOU want to find out how you can reboot your business post-covid…you can sign up below and will be sending you an exclusive invitation to this one-off webinar!