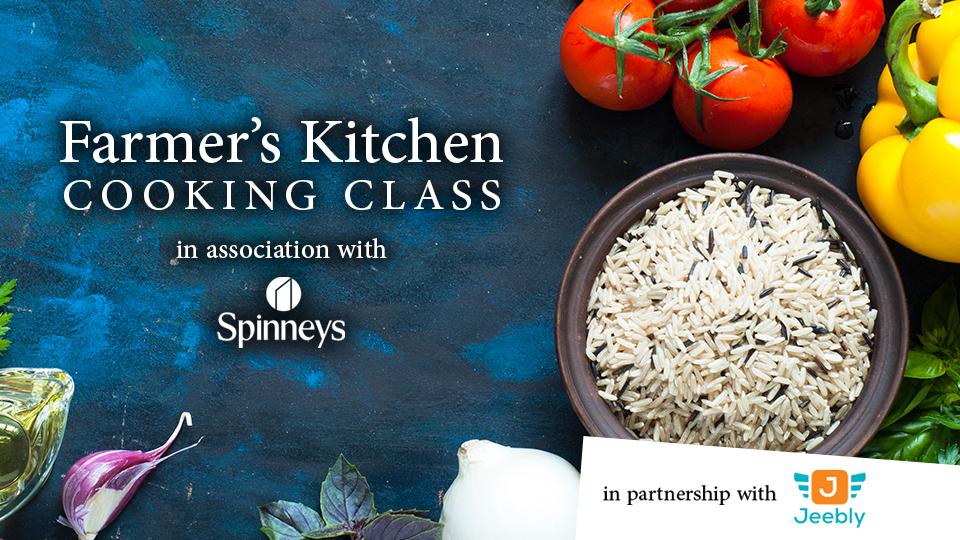 Join Dubai Eye 103.8 for another interactive cooking series with Helen Farmer, taking place this Friday 23rd October.
This week Chef Justin Snyder - Director of Culinary for Krush Brands in Dubai - who will be making Vegan, Garlic Noodles and for desert, homemade almond ice cream.
You could be one of the lucky select winners to receive the ingredients supplied by Spinneys, all of which will be delivered right to your front door by Jeebly. All you have to do is register below for your chance to be selected.
But don't worry if you don't win, everyone can take still take part on Facebook Live on Friday at 12.00pm!
Please note: if you have already won with the masterclass series, you or any of your family will not be able to win.
INGREDIENTS NEEDED
For the Vegan Garlic Noodles:
1 Pack of Bare noodles

100g of Shallot or a small red onion

5 cloves of garlic (approximately 30g)

1 bunch of coriander

50g of almonds for toasting/roasting

2 ripe avocado

1 cup of un roasted and unsweetened almond milk (if you have a nut allergy you can substitute oat milk or coconut milk)

3 slices of vegan cheese

65g of cherry tomatoes

Salt for seasoning

Pepper for seasoning

1g Chili flakes (optional)

50g olive oil
For Vegan Almond Ice Cream: