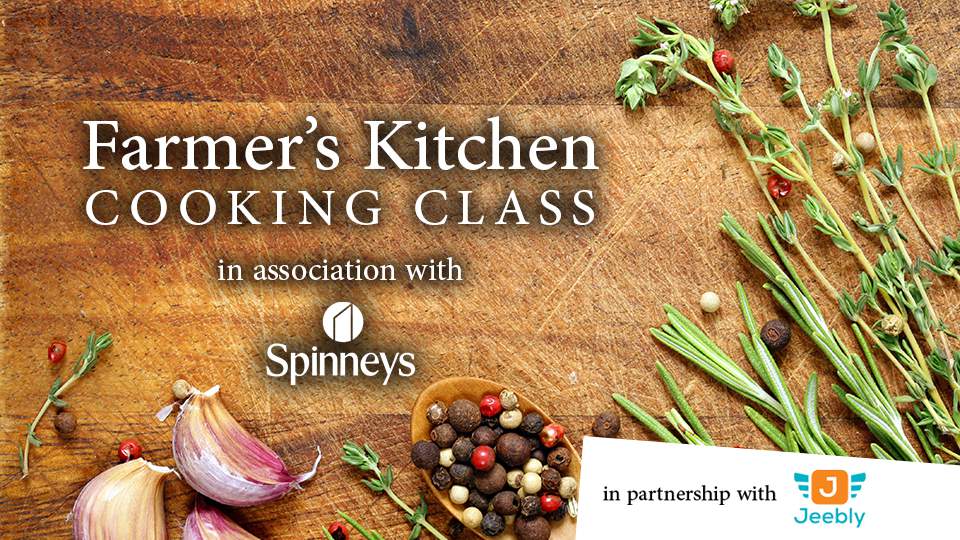 Join Dubai Eye 103.8 for another interactive cooking series with Helen Farmer, taking place this Friday 25th September.
This week Luma Makhlouf, Co-Founder of Maiz Tacos to make a Mexican rice bowl with chicken. You could be one of the lucky select winners to receive the ingredients supplied by Spinneys, all of which will be delivered right to your front door by Jeebly.
All you have to do is register below for your chance to be selected. But don't worry if you don't win, everyone can take still take part on Facebook Live on Friday at 12.00pm!
Please note: if you have already won with the masterclass series, you or any of your family will not be able to win.
INGREDIENTS NEEDED
150 grams coriander

4 mexican avo

5 pcs garlic

4 big red tomatoes

3 white onion

1.5 jalapeno

4 limes

500 grams fresh chicken breast fillet

Chipotle Powder – 5 grams

Smoked Paprika – 10 grams

Paprika – 10 grams

Cumin – 15 grams

Dried Oregano – 5 grams

Salt 100 grams

Pepper 100 grams

1 Red bell pepper

2 Green Bell Pepper

1 Yellow Bell Pepper

400g / 2 Cups uncooked basmati rice

Tomato paste - 1 tbsp

Vegetable oil / 2 tbsp

Olive oil / 1.5-2 tbsp

Canned Chipotle in adobo?

300-400 grams packaged tortilla chips
Breakdown per dish:
GUACAMOLE:
Pico De Gallo salsa:
Chicken Marination:
Fresh Chicken breast (4 fillets or 500 grams) (not to thick)

Chipotle powder 4 grams

Smoked paprika 4 grams

Garlic 3 pcs

Cayenne 2 grams or to taste

Cumin 5 grams

Chipotle in adobo (canned if possible) 1 can

Olive oil 1 gram
Veg oil to cook 2 grams
Fajita Vegetable mix

1 white onion

1 yellow bell pepper

1 green bell pepper

Veg oil
Mexican Rice
Basmati Rice 2 uncooked cups

1 small red capsicum

1 Green Capiscum

1 white onion

2 pcs garlic (minced or paste(2 grams))

1 teaspoon tomato paste

½ teaspoon cumin

½ teaspoon paprika

½ teaspoon chipotle powder

½ teaspoon dried oregano or Mexican oregano