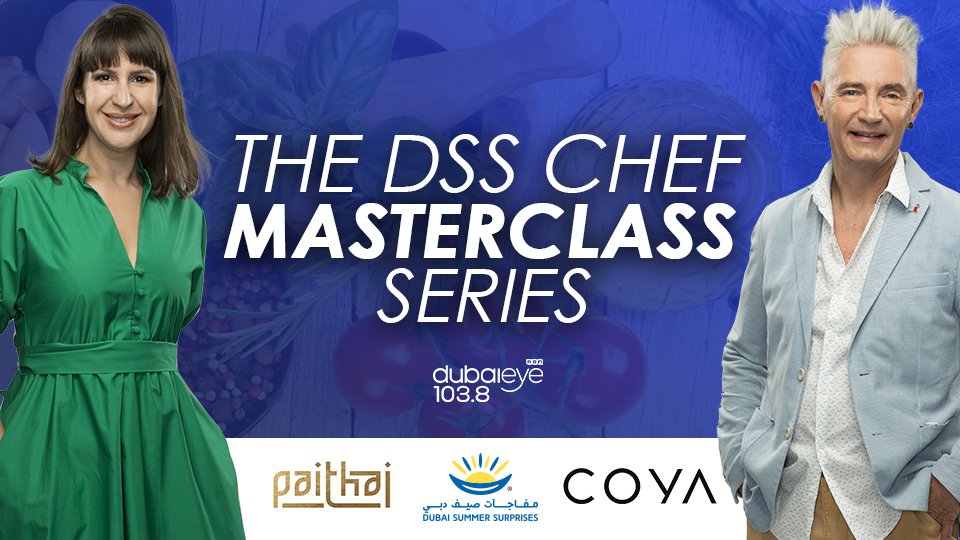 We're taking Dubai Eye 103.8 on tour to the city's BEST restaurants.
Every week we're exploring the unique flavours and tastes of fine dining destinations with a live broadcast from the kitchen.
Every Tuesday, Mark will be kicking off our culinary tour with a live broadcast of The Sounds of Summer with Mark Lloyd from 12pm-2pm. And then from 2pm until 5pm Helen will continue the tour on Afternoons with Helen Farmer, live with a chef talking all things food.
The DSS Chef Masterclass series, live every Tuesday with Dubai Summer Surprises, exclusively on Dubai Eye 103.8.
THIS WEEK
Join Mark Lloyd live on Tuesday 11th August from midday at Pai Thai at Souk Madinat Jumeriah where he will be joined by Chef Suthadon Chanbopho making Gaeng Panaeng Goong, one of the restaurants most popular Thai curries.
Join Helen Farmer from 2pm from Coya at the Four Seasons Resort, where they will be making delicious Maki Rolls from scratch with Chef Hasan Kayabasi.
You could take part in a live cooking experience with the head chef, Chef Suthadon Chanbopho at Pai Thai, Souk Madinat Jumeriah. Enter below for your chance to win a place at this magnificent masterclass as we celebrate two of Dubai's leading culinary destination with Dubai Summer Surprises, only on Dubai Eye 103.8.
But not to worry…if you don't manage to secure a place at the Masterclass next week you can join in a live cook-a-long session this Friday 7th August with Helen Farmer and Chef Parithosh Sharma at A Capella. Simply purchase the ingredients listed below and tune into Facebook Live on Dubai 103.8's Facebook Page from 12.30pm on Friday. We'll be making a delicious Kung Pao Chicken (or Kung Pao Cauliflower if you are vegetarian!)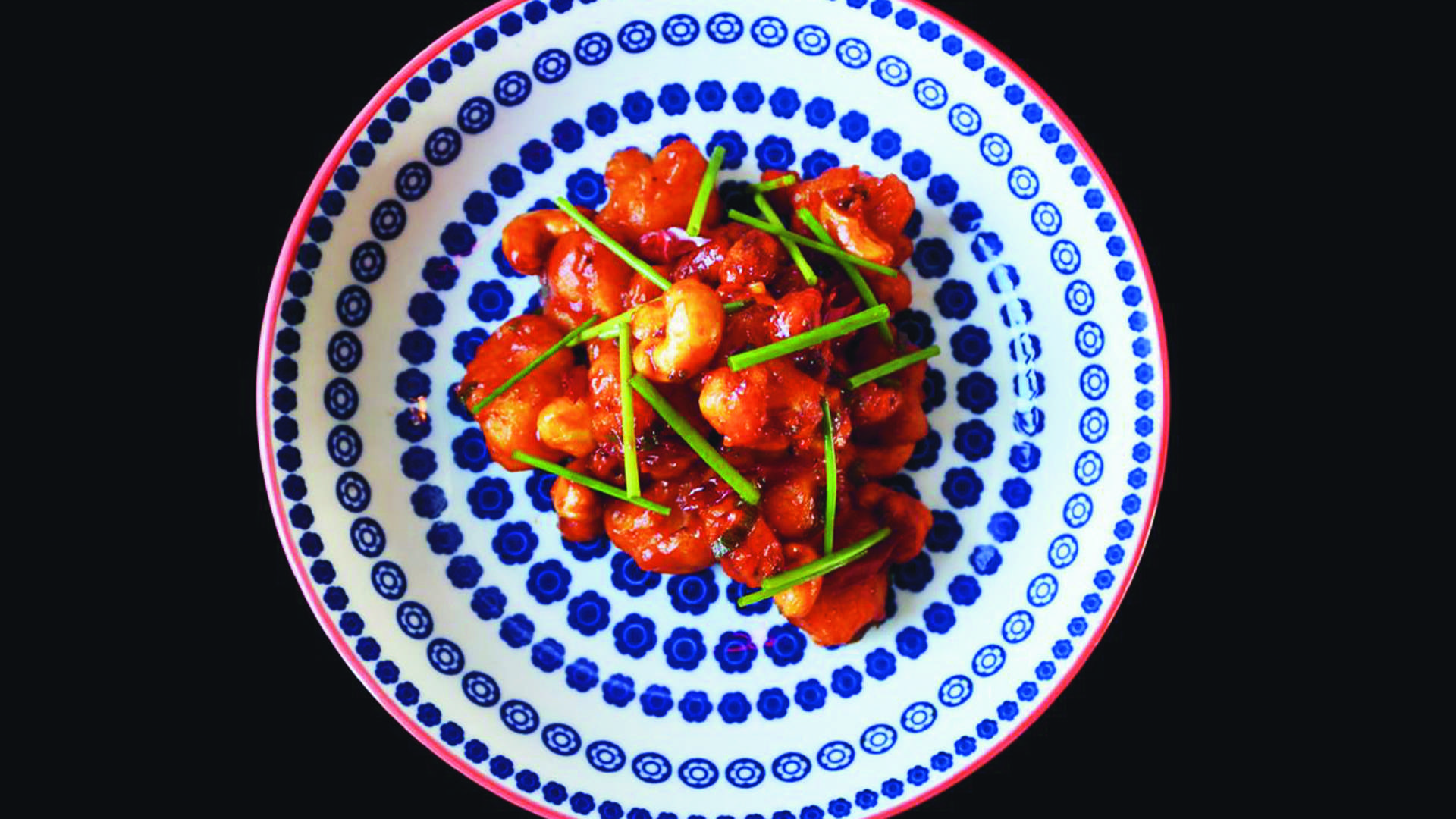 INGREDIENTS NEEDED
Garlic 75 gm

Ginger 100 gm

Spring onion 200 gm

Red onion 200 gm

Yellow, red, green bell pepper each 1 piece

Aspapragus 1 bunch

Cauliflower 2 kg

Carrot 200 gm

Beans 100 gm

Corn kernels frozen 100 gm

Baby corn 100 gm

Limes 4

Dry red chili whole 50 gm

Peanuts 200gm

Cashew nuts 100 gm

Sesame oil 100 ml

Oil for frying 2 liter

Corn flour 200 gm

Tempura flour 500 gm

Sweet chili sauce (Pantai) 500 ml

Hot Sirach sauce (Huy Fong brand) 500 ml

Crushed black pepper 20 gm

Soy sauce 200 ml

Vinegar 200 ml

Sichuan Peppercorns 50 gm

Chilled chicken breast skinless, boneless 1 kg

Basmati Rice 500 gm

Tomato ketchup 200 ml