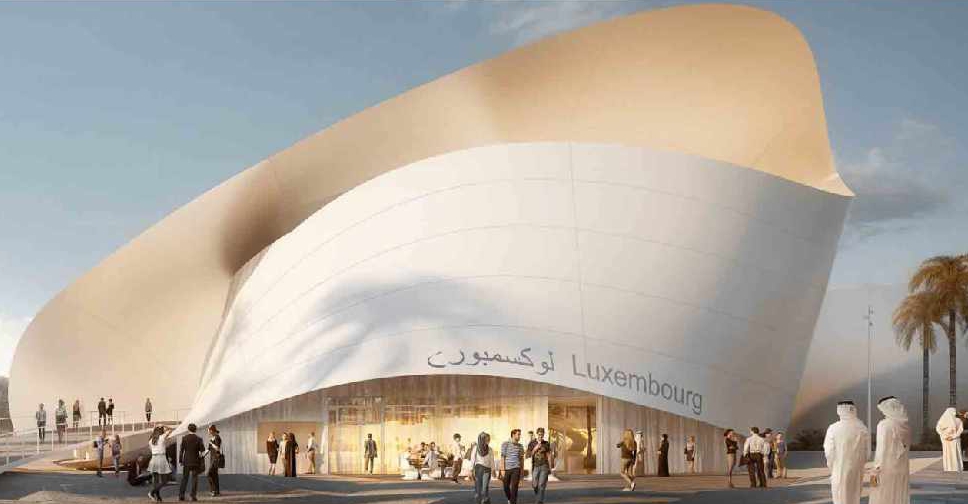 Expo2020
Luxembourg will gift its Expo 2020 Dubai pavilion to the UAE.
The three-storey Luxembourg Pavilion features a green atrium and a giant slide that will let visitors descend from the top floor to the bottom.
Reem Al Hashimy, UAE Minister of State for International Cooperation and Director-General of Expo 2020 Dubai, thanked them for the "generous act" and said the move reflects the strong relations between the two countries.
She added that "Luxembourg's innovative, sustainable vision will enthral millions of visitors to Expo 2020 Dubai, and inspire generations to come as a permanent part of Expo's future city of District 2020".
Meanwhile, Franz Fayot, Luxembourg's Minister of Economy and Minister for Development Cooperation and Humanitarian Affairs, during a visit to the UAE, expressed delight at being "part of Expo's legacy by contributing our pavilion as a permanent building at the site".
Under the theme 'Resourceful Luxembourg', the pavilion is set for completion by mid-June. It's based on the idea of the Möbius ribbon – an infinite form symbolising the openness and dynamism of the country, and reflecting its commitment to the circular economy.
Approximately 80 per cent of Expo's built environment will live on in District 2020, a model global community for the future that will use state-of-the-art innovation, science and sustainability to create a cleaner, safer, healthier environment to live and work.